Hyaclean® Hyaluronic Acid Extract-Rejuvenate Your Skin in Just 7 Days
Hyaclean® Hyaluronic Acid Extract-Rejuvenate Your Skin in Just 7 Days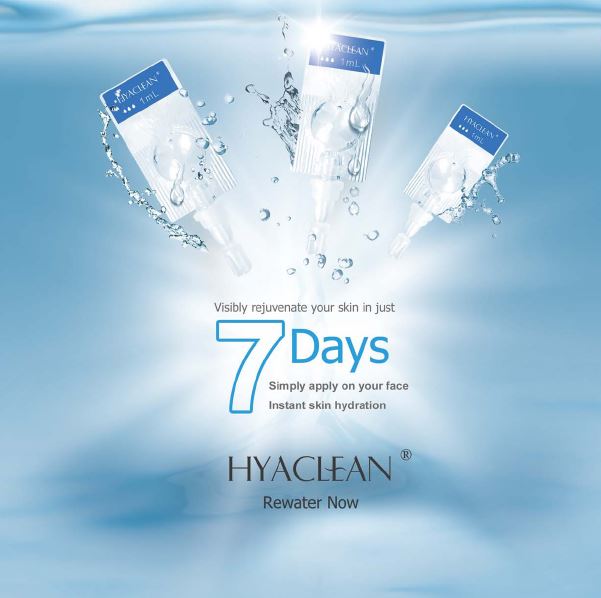 Are you spending a lot of time searching online for different kinds of anti-ageing products, moisturizers, sun repair products and still have no idea which suit your skin best? Hyaclean® Hyaluronic Acid Extract can just solve all your skin problems and keep you refreshing all day long!
Hyaluronic Acid is naturally occurring in human body and one of its important roles is to retain skin moisture. However, the natural production of Hyaluronic Acid decreases as we age. At 30, we only have 65% of HA we had when we were young, 25% at 60, and then wrinkles and aging lines appear. The good news is that we can replenish our HA with ingestible supplements.
What's Hyaclean® Hyaluronic Acid Extract?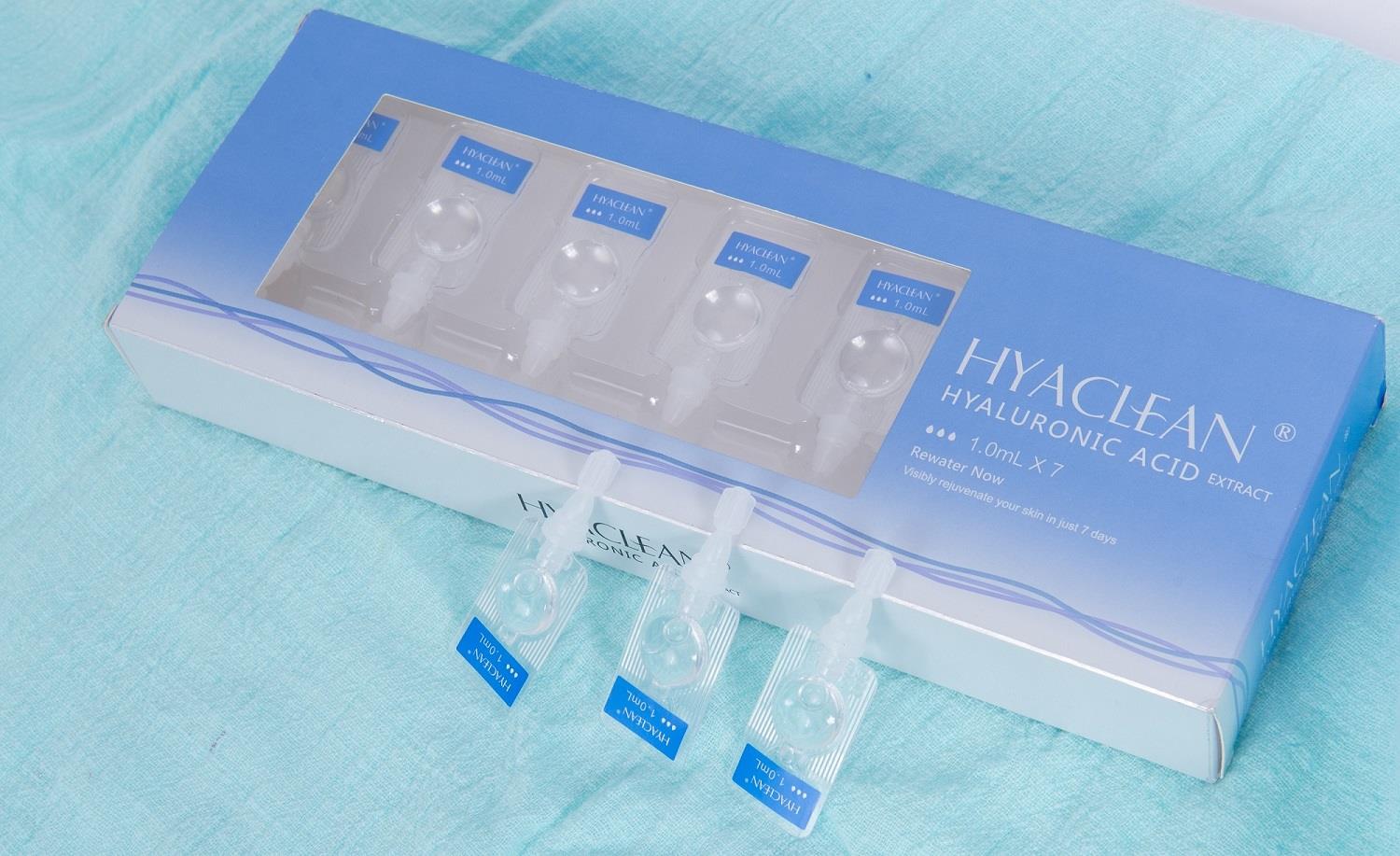 •Sterile, biodegradable, nonpyrogenic, viscoelastic, clear, colorless, homogenized gel.
•Like Singfiller® and Singderm®, Hyaclean® launched by Singclean Medical is also derived from streptococcal fermentation.
•It's free from fragrance, pigments, mineral oils, alcohol and preservative.
•Ideal for all skin types, especially for sensitive skin.
Advantages of Hyaclean®?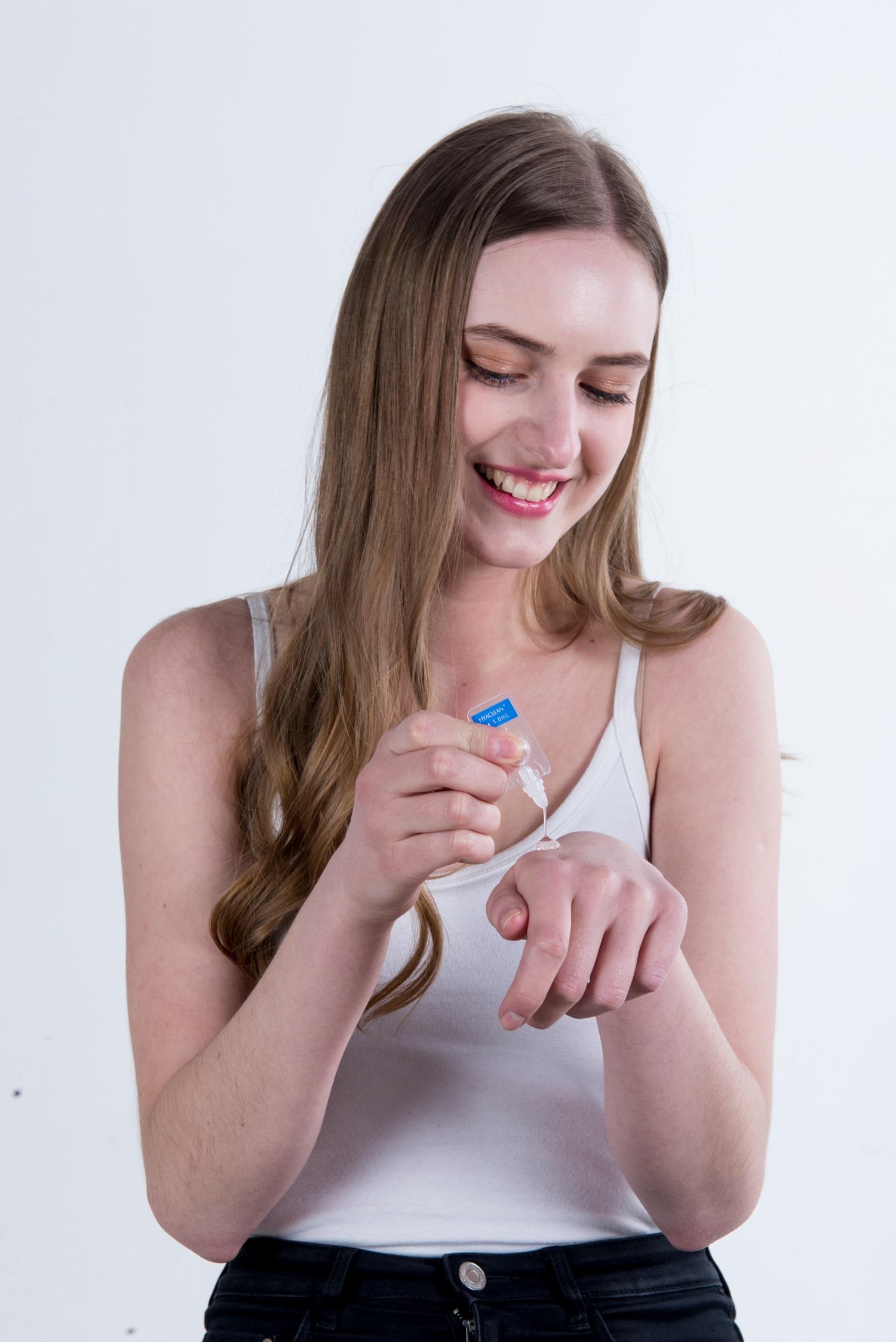 1. Stimulate skin's natural hyaluronic acid levels in just 7 days to improve skin elasticity.
2. High purity hyaluronic acid extract prepared by microbial fermentation, efficiently penetrate the skin, hydrate the skin instantly, reduce redness and skin irritation.
3. Medical-grade cosmetics, sterile filling, independent packaging.
4. Safe and easy to use, no residue.
Why BD UnijectTM Vaccine Packaging?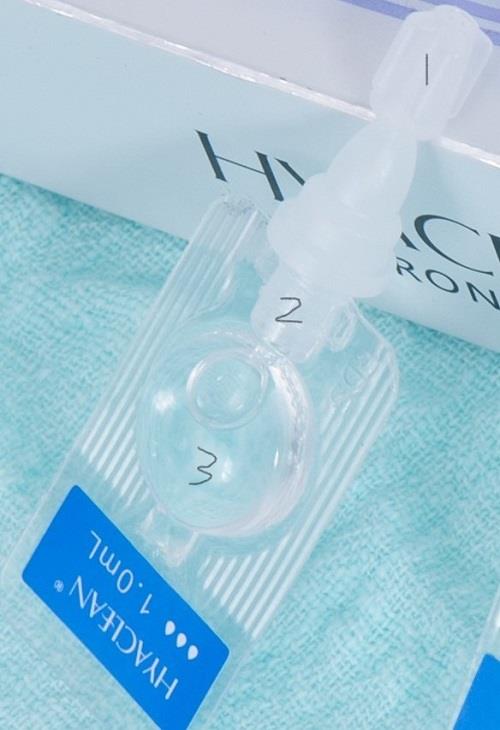 BD Uniject vaccine packaging is world's first vaccine packaging applied in cosmetics and can ensure the purity of each drop.
①Break Off Tip Design
Intuitive and ergonomic design
Non-reusable after breakoff
Effectively prevent the extract from flowing back, ensuring that HA is clean
②Valve Disc
Prevent refilling while allowing for an aspiration test
③Prefillable Drug Reservoir
Silicone- and elastomer-free to minimize drug interaction
Reduce waste
Transparent to ensure easy, fast application
Collapse after use (not refillable or reusable)
④Material Composition of Reservoir
Outer layer- Amorphous Polyethylene Terephthalate (APET) [High tensile strength, high puncture resistance]
Drug contact layer - Low Linear Density polyethylene (LLDPE) [High penetration resistance, low in extractables, high purity]
How to use?


1. Simply applied on your face, use between toner and emulsion or use with toner
2. Use after mesotherapy injections
3. Perfect for use with derma rollers
4. Explore ways to use Hyaclean®: For example, you can use with water masks, shampoo, shower cream to give you amazing experiences.
More details please see:
https://www.singclean.org/hyaluronic-acid-dermal-filler/cross-linked-hyaluornic-acid/non-cross-linked-hyaluornic-acid.html
https://www.singclean.org/hyaclean/hyaclean-hyaluronate.html