Audits from UDEM & Maestria Went Smoothly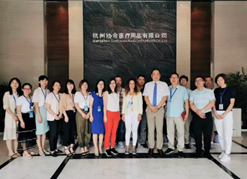 UDEM Auditing: 11 July 2019 to 13 July 2019
As Singderm®, the second generation of modified hyaluronic acid and Surgiclean®, the oxidized regenerated cellulose for stopping bleed are applying for CE marking and are estimated to obtain it next year, UDEM, a notified body came to verify if the two products meet the specific technical requirements. This audit lasted for 3 days, which included
•Verifying the production process;
•Auditing quality management system;
•Reviewing the records of tests and machine maintenance
•Auditing contractors and checking the corresponding certifications
......
And we are happy to announce that the audit went smoothly. Singclean is highly praised for its comprehensive quality management system and quality control system.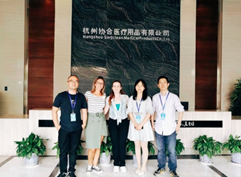 Maestri Auditing: 14 July 2019 to 16 July 2019
Maestri is an third-party auditing body from Brazil, and this audit was performed by experienced auditors to evaluate if Singclean is in compliance with GMP standards. During the auditing, the auditors kept saying that Singclean was doing everything well from the files to production management and Singclean eventually passed the auditing without a single unqualified item.
The success of the two audits carried out within one week is due to Singclean's strict quality control systems. Singclean always adheres to the principle: Quality First, Management Priority, Building Harmonious Enterprise, Creating Singclean Brand and Singclean is on the way to be the leading manufacturer of absorbable biomaterials in the world.