Singclean Great Exhibition Moments in the First Half of 2022
Finally after two years' fighting against COVID-19 pandemic, we are able to meet our clients and business partners, old and new, from different countries!
It was not easy for anyone to wear masks, take tests and quarantine ourselves when COVID outbreak started and COVID cases continued to rise rapidly. And we are trying our best to adapt to those transformations in our lives hoping the pandemic could end soon and we can meet face to face.
Here we are:
February: at Dubai Derma, the largest scientific skincare gathering in the Middle East, North Africa & the Indian Subcontinent region from February 27th to March 1st, 2022. Our innovative and long-lasting dermal fillers and skincare products were introduced to over 21,000 skincare specialists, industry leaders, and key decision-makers.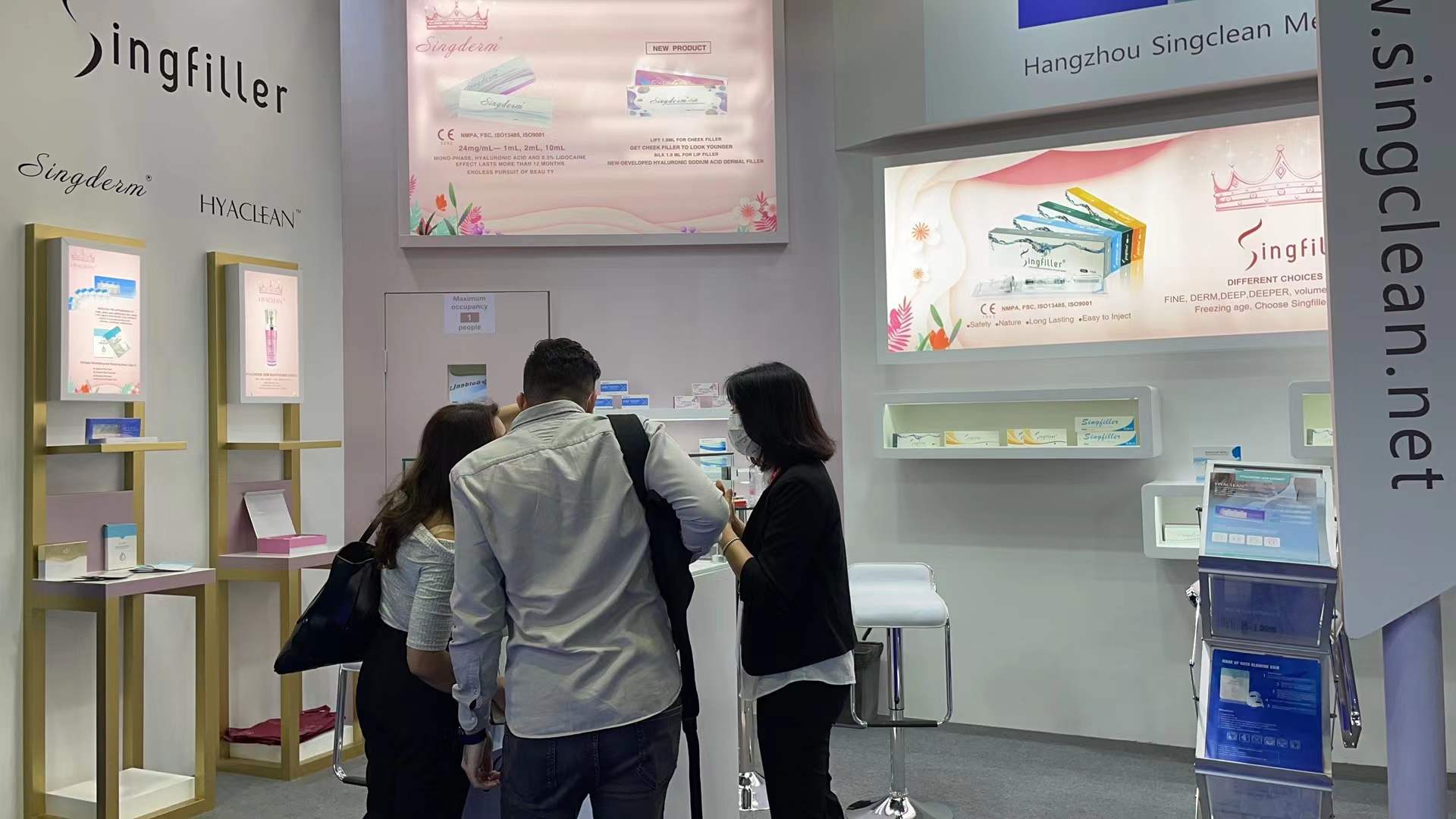 March: at AMWC, the world's leading aesthetic & anti-aging congress from March 31st to April 2nd, 2022. Except the on–site team, we also organized online meetings for visitors to talk with our experts in plastic surgery. It is our honor to let more people discover and learn more about the different treatments in this field.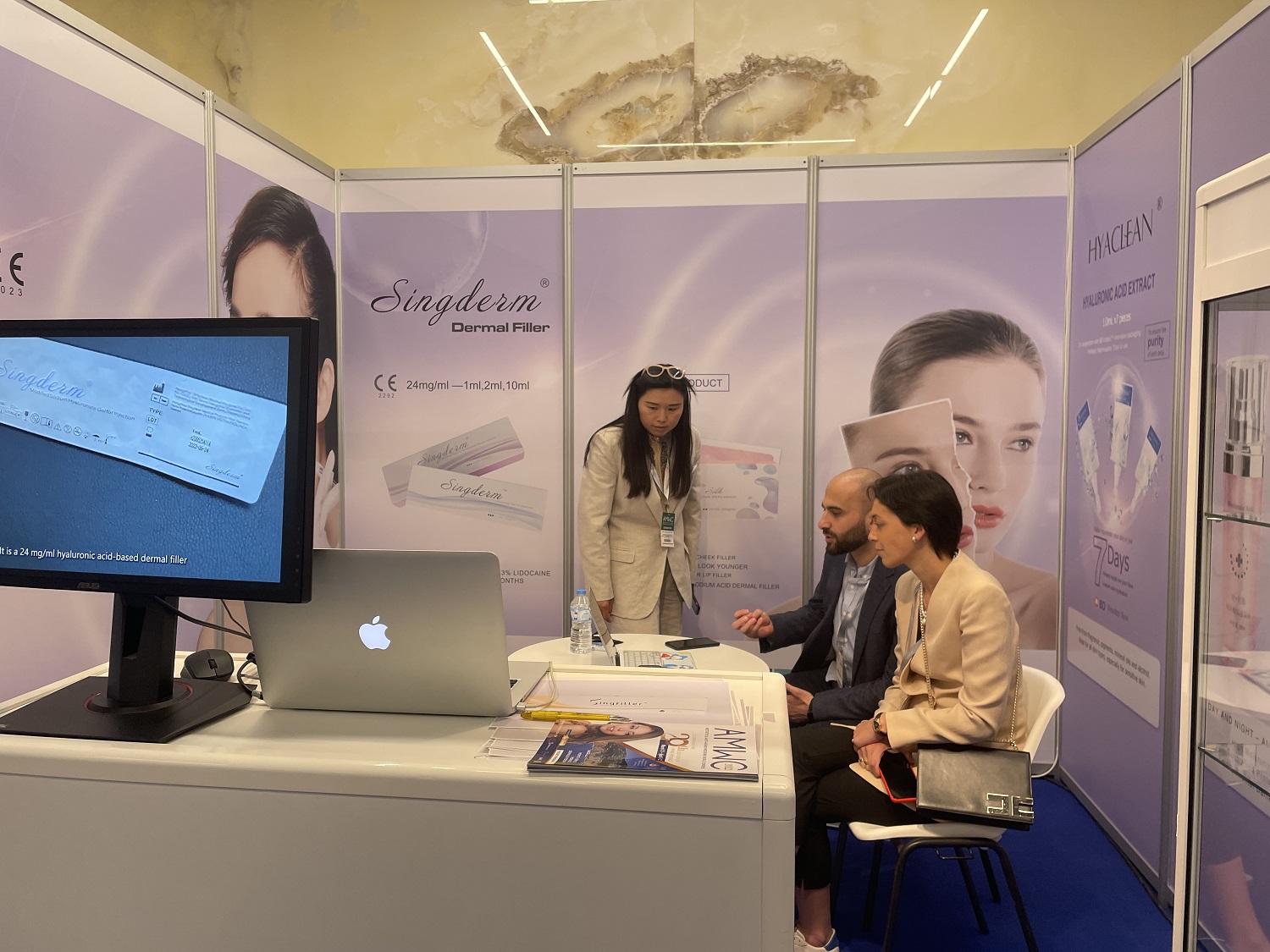 April: at TIHE, the 27th Tashkent International Healthcare Exhibition, the leading exhibition in the medicine and healthcare field in Uzbekistan, from April 21st to 23rd, 2022. It is the first time that we have been to TIHE and we had an amazing experience there. Uzbekistan is one of our major markets in Middle Asia as the demand for medical devices continues to grow rapidly.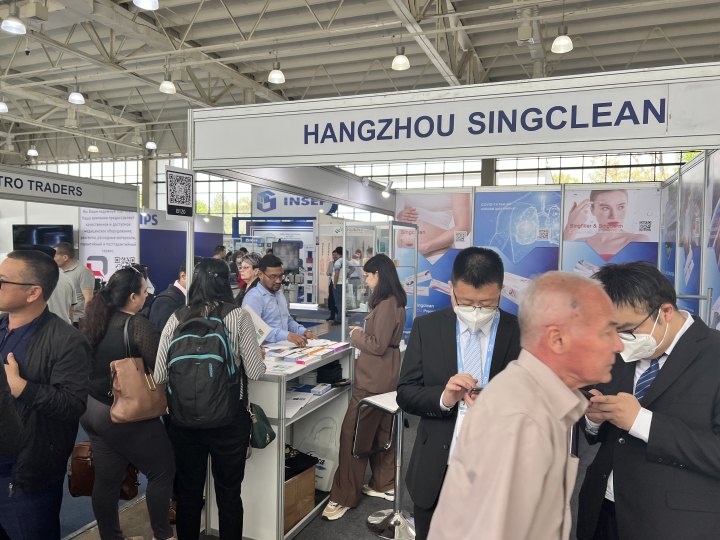 June: at IMCAS, one of the largest medical congresses in aesthetic learning and aging science from 3rd June to 5th June, 2022. We enjoyed many inspiring conversations with aesthetic medicine doctors and industry experts and showcased our most up-to-date anti-aging products.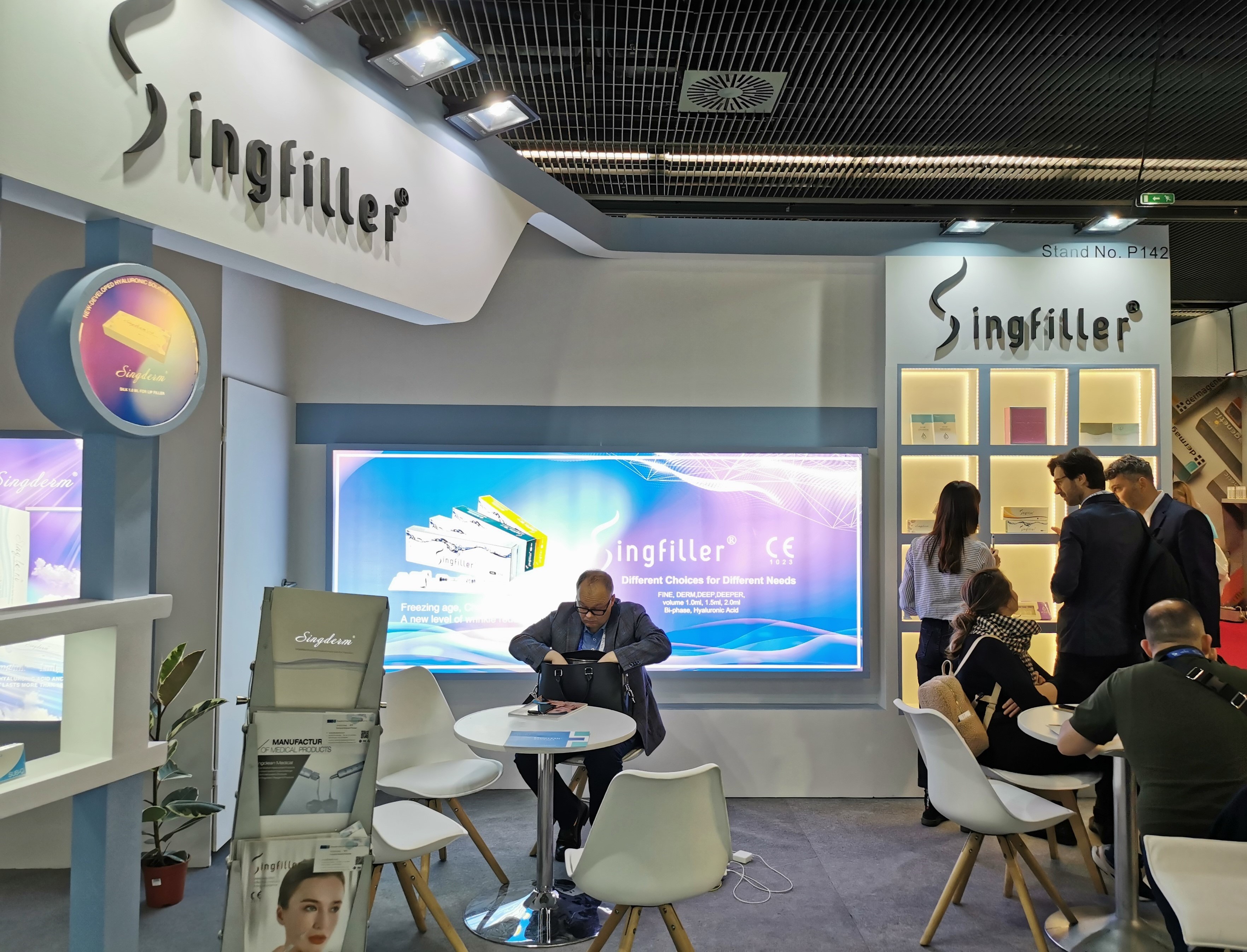 At EFORT, the largest platform dedicated to European Orthopaedics & Traumatology from 22nd June to 24th June, 2022 where singclean successful HA knee injection products have generated a great interest.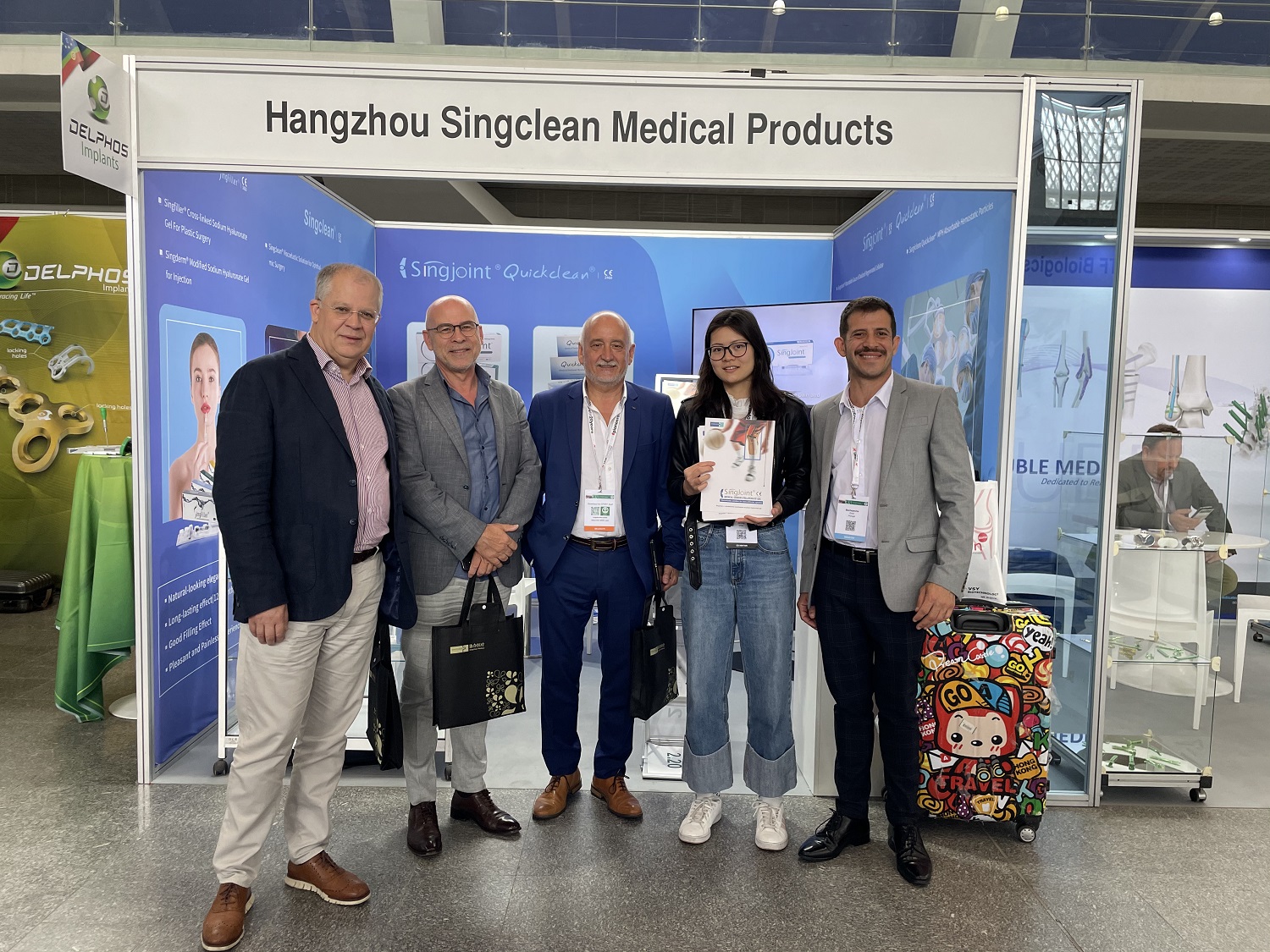 Singclean are always dedicated to be the leading player in the absorbable biomaterials industry and never stop innovating even during the Covid-19 Pandemic. We know we can do our best and then make contributions to the global health improvement.