Singclean is Contributing to the Fight Against Covid-19 Pandemic With Self-Test Antigen Test Kit
Covid-19 Situation in Europe

WHO warns Europe once again at epicentre of pandemic. The WHO Regional Office for Europe issued a statement on the 23rd, stating that the average daily number of COVID-19 deaths in the European region in the past week was close to 4,200, which was double the figure at the end of September. So far, the cumulative number of deaths from the COVID-19 in 53 countries in the region has exceeded 1.5 million.
WHO/Europe believes that the main reasons for the current epidemic situation in the region include: the highly infectious Delta strain has become the main virus spreading in the region; some countries believe that the COVID-19 epidemic is no longer an "emergency threat". The "mask order" and the maintenance of social distancing and other epidemic prevention measures have been lifted; as the weather becomes colder, people are spending more time indoors; many people have not yet been vaccinated, and vaccine effectiveness against infection gradually declines over time.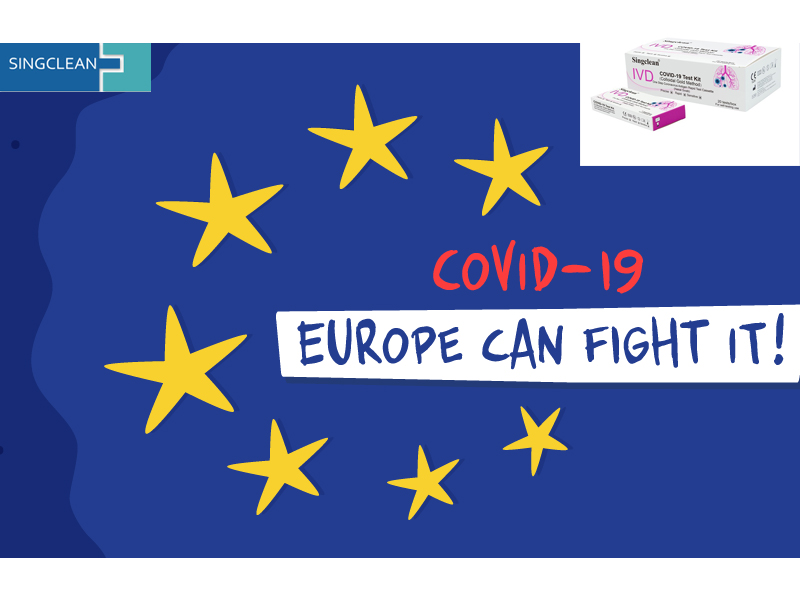 The Shortage of Testing and the Advantages of Antigen Tests
Many European countries are now grappling with shortages of coronavirus-testing as the daily coronavirus cases keep rising and hit record high. While PCR testing capacity is limited, rapid antigen detection tests are now widely used across Europe.
Compared with PCR, antigen tests can provide rapid and reliable result in just 15 minutes. Rapid antigen tests can greatly reduce transmission through early detection of highly infectious cases, pre-symptomatic and early symptomatic cases up to five days from symptom onset and help with isolation and contact tracing.
For antigen tests, you don't need to go to a clinic or wait days for results. Just go to a local pharmacy whenever you want, swab your nose and read result in 15 minutes.
Antigen Test is Now Valid Proof for Entering Europe
Europe is now cautiously opening its border. Requiring travellers to present a negative COVID-19 test result is now the most normal thing when entering European countries as every country is trying to control the pandemic and protect their people.
Belgium is one of the European Union Member States that just recently announced that the country now accepts rapid antigen tests as valid proof for entry. A lot of popular EU destinations including Germany, Switzerland, Czechia, Poland, France, Netherlands, Portugal, Spain, Italy, Iceland and Greece also accept rapid antigen tests.
However, the validity of test result differs in different countries.
What Singclean is Doing Now?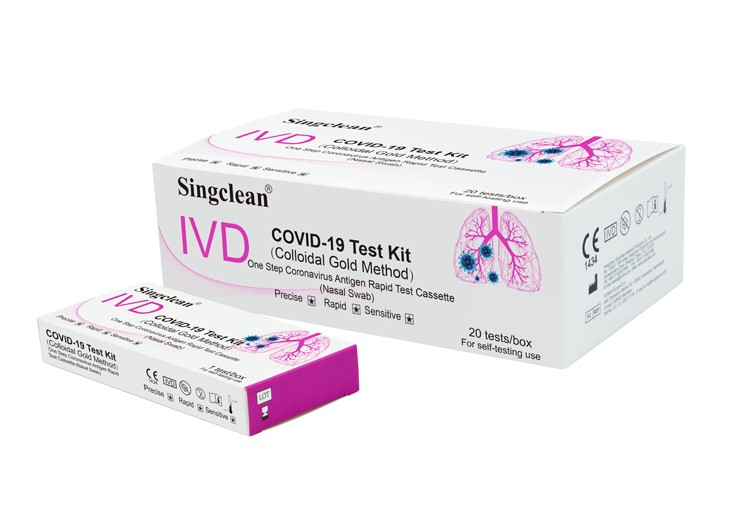 Singclean is now ramp up production to over 6 million per week to meet rising demand of antigen testing worldwide. Our CE approved antigen tests including self-testing nasal swab, antigen swab, nasopharyngeal swab are being exported to many places which are hardest hit by Coronavirus, like Germany, Czech Republic, Lithuania, Greece and Thailand to aid in the early diagnosis of COVID-19 and help stop Covid-19 transmission rapidly.
We want to contribute to the fight against Covid-19 pandemic and we are doing it right now! Broader availability of rapid antigen test, together with high vaccination rates to establish herd immunity, could help end the pandemic soon.