Singclean Drafted "Zhejiang Made" Standard for Absorbable Hemostatic Particles
A new "Zhejiang Made" standard for Absorbable Hemostatic Particles, drafted by Singclean, has been approved by Zhejiang Provincial Brand Association and officially released lately, Qianjiang Evening News report. This standard specifies basic requirements, technical requirements, test methods, inspection rules, marking, labeling, packaging, storage and quality commitment for Absorbable Hemostatic Particles and it is applicable to Absorbable Hemostatic Particles made from plant starch.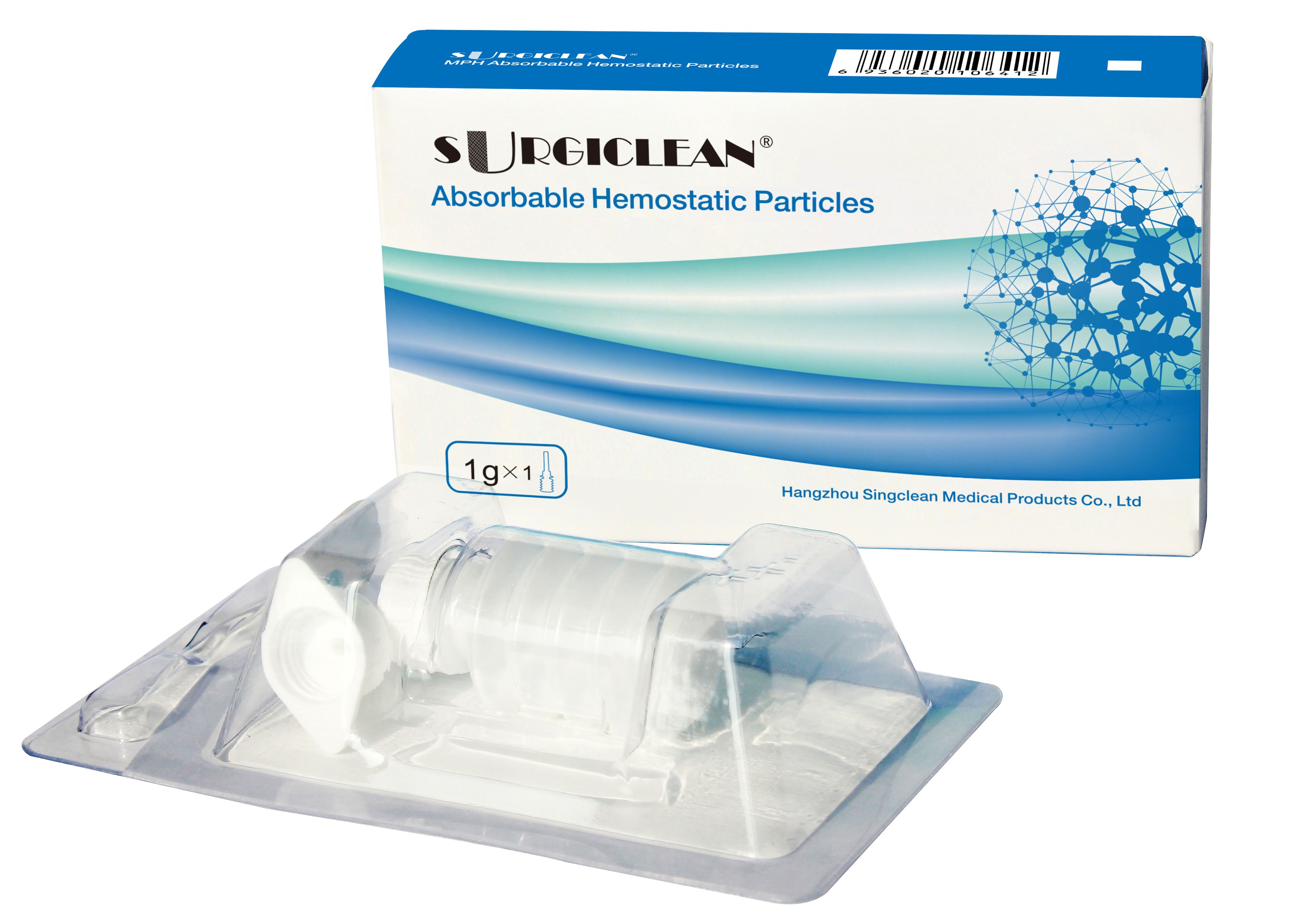 Surgiclean® Absorbable Hemostatic Particles, honored as "Zhejiang High-Quality Manufactured Product" and " Zhejiang Excellent Industrial Product", was developed by Singclean after eight years of unremitting effort. It's prepared with potato starch as raw materials using emulsification crosslinking technology. Hemostasis is successfully achieved within 3 minutes and degradation in the bodies initiates after hemostasis and finishes within 7 days.
More information about Surgiclean® Absorbable Hemostatic Particles