Singclean Enterprise Strength: Congratulations! Singclean Has been Awarded of "Zhejiang Export Famous Brand"
On 23rd March 2023, Singclean has been awarded "Zhejiang Export Famous Brand" by the Department of Commerce of Zhejiang Province. This is an affirmation of Singclean's efforts and achievements in trade and export and also supports Singclean on the road to becoming a world-famous medical products brand.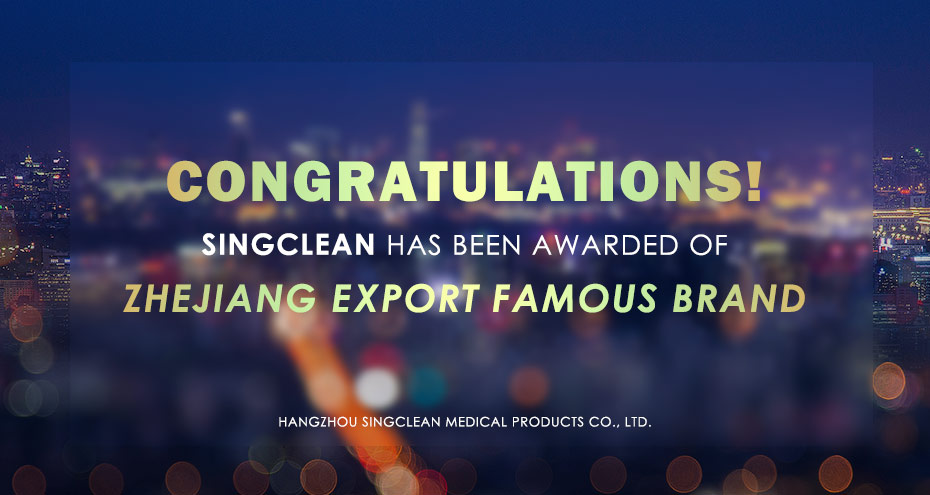 In order to speed up the cultivation of independent foreign trade brands, form new advantages in Zhejiang's trade competition, and promote the high-quality development of trade, the Zhejiang Provincial Department of Commerce has selected a group of leading export enterprise brands with Zhejiang's local characteristics, excellent quality, independent technology, and strong competitiveness. At the same time, they were awarded "Zhejiang Export Famous Brand".
Singclean is one of it, because of the conditions below:
1. Scientific and Technological Innovation Ability
Singclean has 55 patent certificates including 7 international patents, with more than 60 staff Research and Development centers including the Post-Doctoral research center, research laboratory, and regulatory affairs teams.
2. Internationally Accepted Certification
Singclean accepts and passes over 10 times unannounced foreign and domestic inspections each year. For the system certification, Singclean has got ISO13485:2016, GB/T 19001-2016, and idt ISO 9001-2015. For medical product certifications, Singclean has NMPA, CE Certificates, MDSAP, FDA certificates, and so on.
3. Marketing and Consumer Recognition
In 2022, Singclean reached sales of 100 million dollars and was exported to more than 120 countries around the world, such as Italy, Germany, Turkey, Thailand, Brazil, and Chile. Because of their safety and effectiveness, Singclean products are welcomed by local markets. In Thailand, Singclean has become the most popular IVD brand.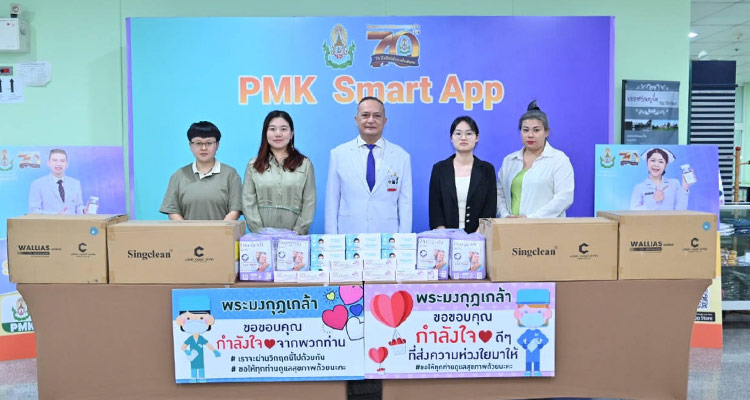 4. Brand Building
For last year, Singclean has participated in more than 10 professional medical products exhibitions, including MEDICA 2022 in Germany, Dubai DERMA 2022, AMWC in France, and Arab Health 2022. For this year, the amount of exhibitions has increased to 20. Except for the exhibition to be attended that has been mentioned before, Singclean will go to more places such as Spain, Peru, Vietnam, and South Africa. (Check here for seeing more exhibition details: https://www.singclean.net/meet/exhibition) Recently, Singclean has been awarded the winner of the Health & Wellness Initiative of the Year - China at the Healthcare Asia Medtech Awards 2023 for its unwavering commitment to corporate social responsibility.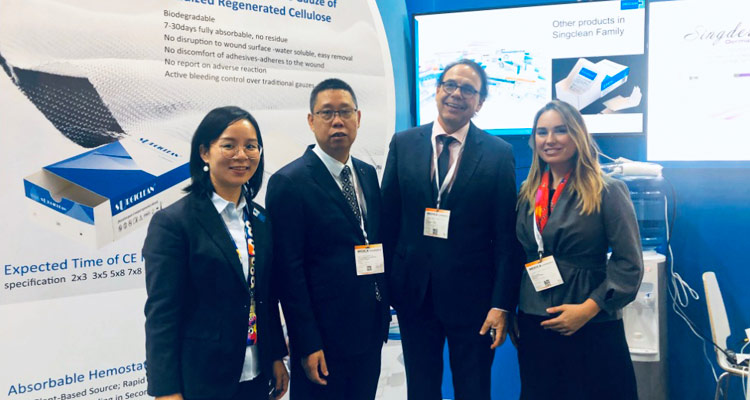 5. Global Operation
Singclean has set overseas office in charge by Dr. Fabrizio Milan (Singclean Director of EU and MENA Commercial Operations) who has expert in the aesthetic medicine industry and pharmaceutical industry for 36 years served many Fortune 500 companies. Also, in Vietnam, Singclean has set up an overseas office, and planned to set up more overseas offices on every continent.
6. Social Evaluation
Singclean has been National High-tech Enterprise in China and was included in the "Beautiful Economy" key enterprises in 2022, with National POSTDOCTORAL PROGRAMME at the same time.
With a long time of development, Singclean has grown into a worldwide medical products company and a top 3 manufacturer of hyaluronic acid in China. While consolidating its own field, Singclean hopes to be the leading manufacturer of absorbable biomaterials in the world. For the mission, Singclean will be focusing on absorbable biomaterials innovation and committed to providing safer and more efficient solutions for knee osteoarthritis treatment, ophthalmic surgery, pelvic and abdominal surgery, aesthetic face treatment, hemostat treatment, diagnostic test, and other medical products, to improve the quality of life for patients in the world.