Good News!! Singclean Has Finished Its Wonderful Trip in Russian Health Care Week 2022.
With 4 days in Russian Health Care Week 2022, Singclean has finished its wonderful journey and got great feedback in it. There were a lot of people who came to Singclean's Booth for its products and popularity. With so much inspiring talk, Singclean shared the products information about hyaluronic acid products and In Vitro Diagnostic products, and its customers also shared information about the Russian medical equipment market.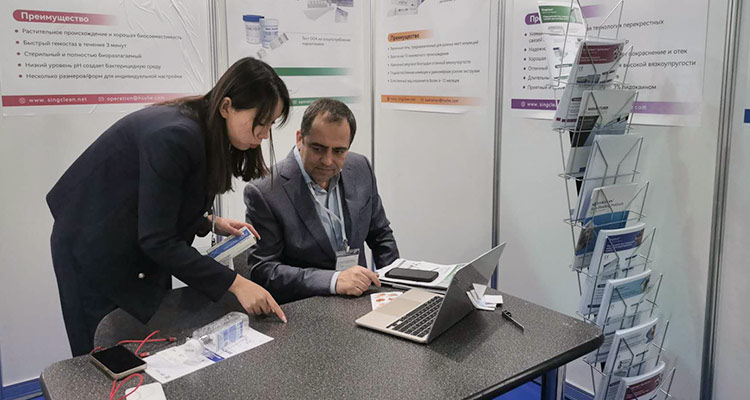 More than 1,000 companies from 43 countries participated in RUSSIAN HEALTH CARE WEEK 2022. The exhibition area of RUSSIAN HEALTH CARE WEEK 2022 set a new record, which has reached 50,000 square meters and attracted more than 130,000 visitors. RUSSIAN HEALTH CARE WEEK is the most authoritative medical equipment and pharmaceutical exhibition in Russia and Eastern Europe. Because RUSSIAN HEALTH CARE WEEK 2022 has passed the certification of UFI International Exhibition Federation and RUFF Russian Exhibition Federation, and received strong support from the Russian government.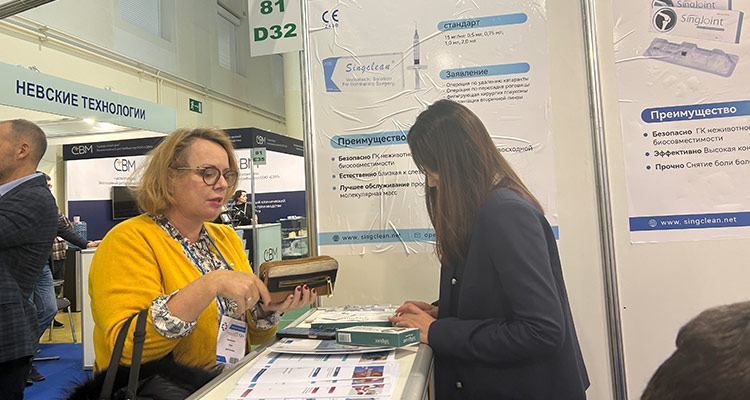 Singclean has been keeping on participating in professional medical and beauty exhibitions for years. Because Singclean wants patients in every corner can have safe and effective treatment. In RUSSIAN HEALTH CARE WEEK 2022, many people asked about the product information about Singjoint Medical Sodium Hyaluronic Gel, which is sd as to Long-term pain relief of Osteoarthritis. Also, the Covid-19 test kit was one of the most popular products which customers wanted to cooperate with Singclean.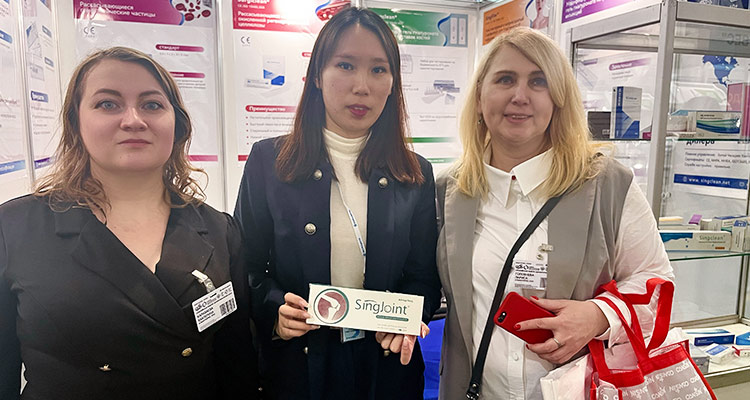 For next year, Singclean will continue to promote its two products, Singjoint Medical Sodium Hyaluronic Gel and Surgiclean MPH Absorbable Hemostatic Particles, also Singclean will continue to promote its brand.
In 2023, Singclean will keep on participating in RUSSIAN HEALTH CARE WEEK 2023. And for the online promoting, Singclean's official site has added the Russian language for the local customers, so that they can understand the exact product information and company news. Also, Singclean will start to apply for the approval of Eurasian Economic Union for our medical equipment. In that time, Singclean will not only develop in Russia but also expand its market in Belarus, Kazakhstan, Kyrgyzstan, and Armenia.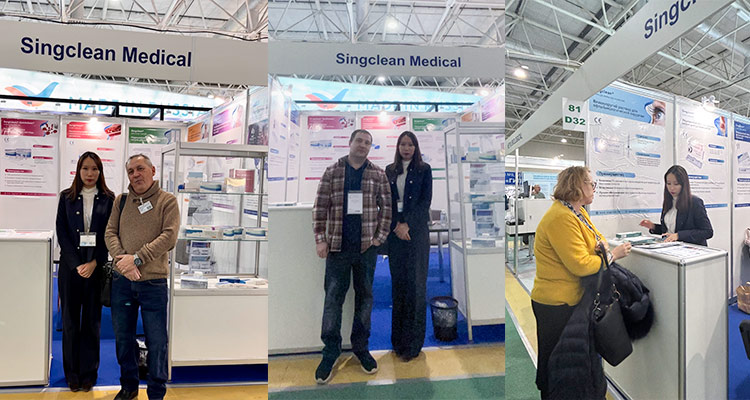 Good news, we are going to participate in Arab Health 2023. The exhibition address is Dubai World Trade Centre (DWTC) P.O. Box 9292, Dubai, United Arab Emirates from 30th Jan –02nd Feb 2023. Singclean has prepared it already, and it will be so honored to see you in Dubai.