Good News!! Singclean will Join In Medica 2022 (Düsseldorf Germany) from 14-17 November 2022
We are so happy to announce you that Singclean will attend MEDICA 2022 from 14-17 November 2022, and so excited to meet you at Düsseldorf Germany. Our booth is 17D10-2, and please come to visit and join us.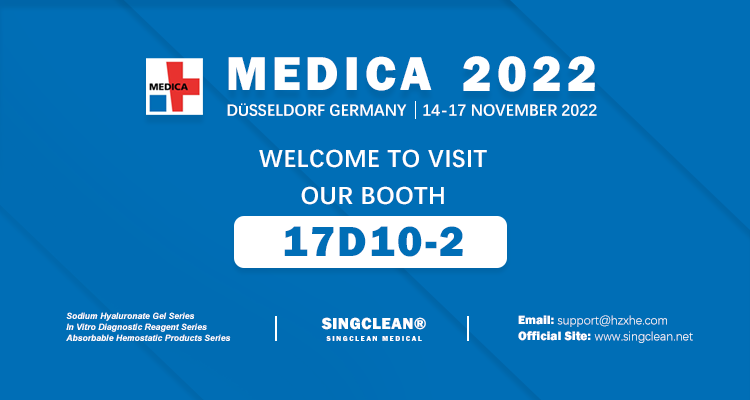 MEDICA is a world-renowned comprehensive medical exhibition and is recognized as the world's largest hospital and medical equipment exhibition, ranking first in the world's medical trade exhibitions with its irreplaceable scale and influence. MEDICA is held in Dusseldorf, Germany every year, displaying various products and services in the entire field from outpatient treatment to inpatient treatment. Exhibited products include all general categories of medical equipment and supplies, as well as medical communication information technology, medical furniture, and equipment. , Medical site construction technology, medical equipment management, etc. Every year, more than 8000 enterprises from more than 60 countries and regions exhibit at the same time in 18 pavilions, with an exhibition area of 250000 square meters and about 200000 visitors.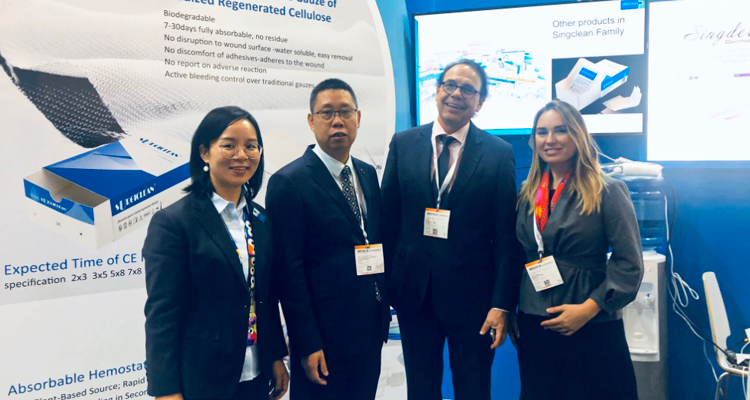 Back in 2014, this was Singclean's first time attend MEDICA. During the seven years, we have been attaching great importance to MEDICA, constantly expanding our exhibition area in MEDICA and attracting more visitors. Finally, in 2019, we have a 32-square-meter exhibition hall, which is used to promote and receive our customers. Due to the impact of covid-19 from 2020-2021, MEDICA has canceled the exhibition in these two years, which is very regrettable for us. Fortunately, Medica will be held again in Dusseldorf Germany this year. We immediately booked a booth and participate in this exhibition. Because this is the first foreign exhibition we participated in after the opening of China's customs ports during covid-19. Previously, we used to communicate with customers through video. This time, we look forward to an in-depth communication with you.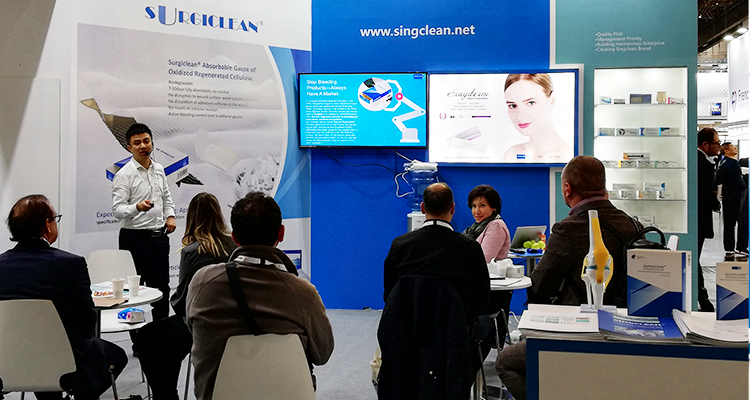 Singclean has a strong focus on customer experience, especially as we expand our business categories and scale. Although we always keep contacting with customers by email or whatsapp, we want to solving customers' practical problems and understanding customers' needs in person. Therefore, exhibitions have become one of the essential channels for us to communicate with customers. This year, we have participated in 11 exhibitions, such as IMCAS (International Congress of Plastic and Aesthetic Medicine and Anti-Aging Dermatology) held in Paris and ESCRS held in Paris, with covering medical and aesthetic products. At the same time, we also received a lot of positive feedback from customers, which increased our confidence in customer service and exhibition.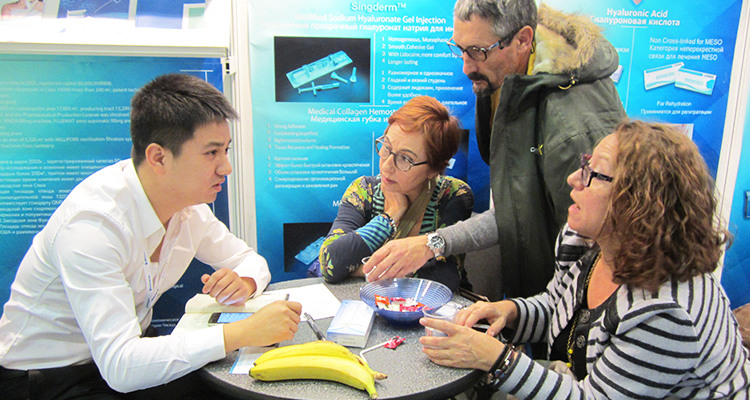 As Singclean grows, we will develop more ways to work with and serve our customers. We hope to meet you again in MEDICA .